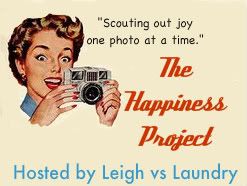 We don't often get to walk here. The roads are bad, and it's not all that safe. This week Ethan has started Swim Club. It's close by, so we walk it. On the way home today, Ethan noticed all the pretty flowers.
Just makes you smile.
What makes you happy? Visit
Leigh
to view what makes others happy.