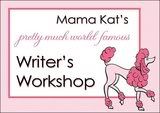 I enjoyed trying out
Mama Kat's
Writer's Workshop last week that I thought I'd try it again this week.
Post a picture and a description that fits into this quote for you: "How far to heaven? Just open your eyes and look. You are in heaven" -Shankar
Do you ever just need to get away? Living in Dar es Salaam can be stressful. Sometimes you have no power, no water, the roads are flooded, the people drive you crazy, you're stressed at work... the list can go on. So, when you're in Dar, how can you escape?
Zanzibar!
It's a piece of heaven on earth.
Beautiful beaches.
Peaceful.
Relaxing.
You come back after a weekend away relaxed, refreshed and ready to start another week.