4. Are you feeling brave? Ask your child where babies come from and share their answers.
"Babies come from your belly."
There you go! Simple enough.
"How do they get in your body?"
I think the ants bring them there. Sometimes you step on an ant and it goes into your belly with a baby.
You know you eat food, so the food goes in your tummy and that makes a baby.
I have some more ideas. Want to hear them?
I think babies come from, when you eat food, it sticks together and that makes a baby. The baby makes its own body from food.
I don't like to eat food because I don't want a baby.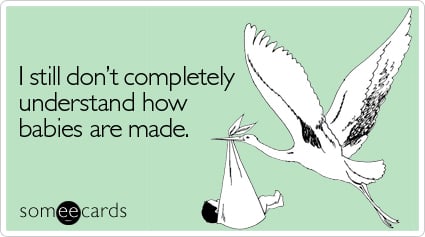 I asked Ethan this over a series of days to see if his answer changed.
Nope!
The ants are responsible.
Can you tell I live in Africa where the ants are always around?